Learn more about spring shrub pruning
Pruning Spring Flowering Shrubs. Tips from our experts at Best Feeds Garden Centers.
You can prune like a pro, just understand the basic steps. Shrubs don't always need to be pruned every year to bloom. Only prune to keep them to a sized suited for their location or your personal preference.

Hydrangea can be challenging. Depending on the type, some bloom on old growth and some bloom on new growth. And some like Oak Leaf Hydrangea bloom on both old and new growth. KNOW YOUR TYPE and follow grower suggestions. Just don't worry about pruning; the worst thing that can happen is that you lose a few flowers.

That does bring me to an important tip: as you prune spring flowering shrubs, or any plant, make sure to prevent disease by frequently cleaning pruners with alcohol. (Isopropyl not White Claw)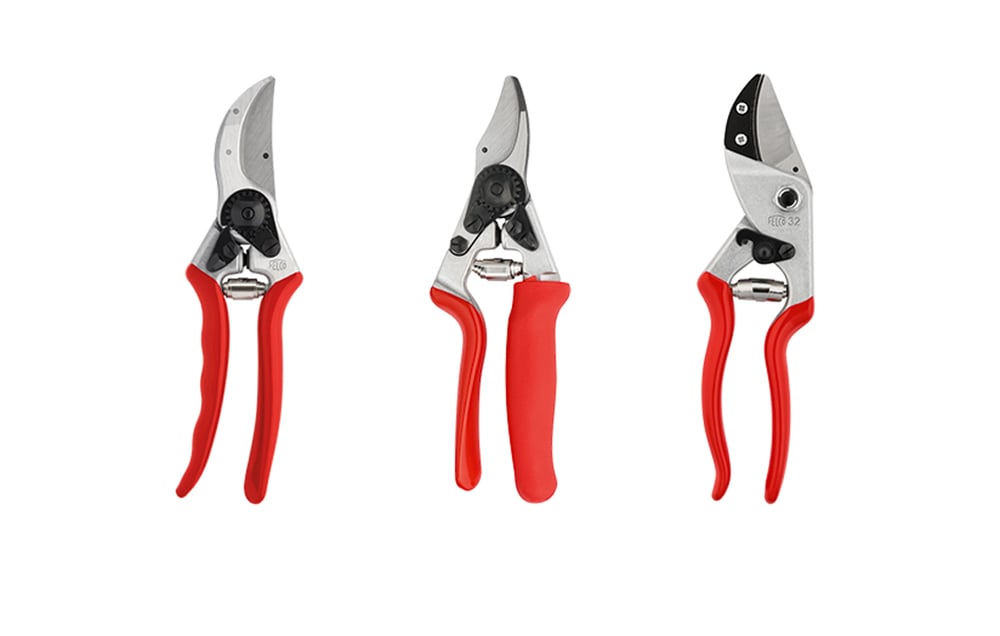 Successful Pruning Begins with Good Tools
Spring Shrub Pruning
It is important to prune with the right tools. By-pass pruners work the best: make sure the blades are sharp for a clean cut. Make sure your cut is straight. As for how much to trim, follow the 1/3 rule. During any one season it is safe to trim about 1/3 of the branch.

Best Feeds Garden Centers carry a full line of quality pruners at both our Babcock and Wildwood locations. For the best quality that will last a lifetime, we recommend Swiss made Felco pruners. These pruners do have a manufacturer's warranty and replacement parts are available.
Always remove dead, diseased or damaged wood.
Frequently Asked Questions
When should spring flowering shrubs be pruned?
Plants that bloom in the early spring form their buds the year before and are on stems during the winter. Trim right after blooming . If you prune in the fall or winter, spring blossoms will be trimmed away. It's better to just thin the branches.
What shrubs should be prunded in spring? (Shrubs that bloom before mid-June)
Plants to prune early: butterfly bushes, dogwood, hydrangea, red bud, spirea, rose and wisteria. DO NOT prune in spring: azalea, forsythia, lilac, rhododendron.
How to prune spring flowering shrubs?
Old growth vs. new growth. Most summer blooming shrubs bloom on new growth. By contrast spring blooming shrubs bloom on old growth.