Babcock Blvd. Hours
Monday - Saturday _09:00am - 06:00 pm
Sunday _ 09:00am - 05:00 pm
Phone 412.822.7777


Wildwood Road Hours
Monday - Saturday __08:00am - 06:00 pm
Sunday _09:00am - 05:00 pm
Phone 412.487.5802
What you're looking for now.
Visit Our Old Fashioned
Christmas Shoppe

Wreaths - Trees - Garland
We have it all and more!
CHRISTMAS TREES HAVE ARRIVED!
Follow the links below to find helpful advice.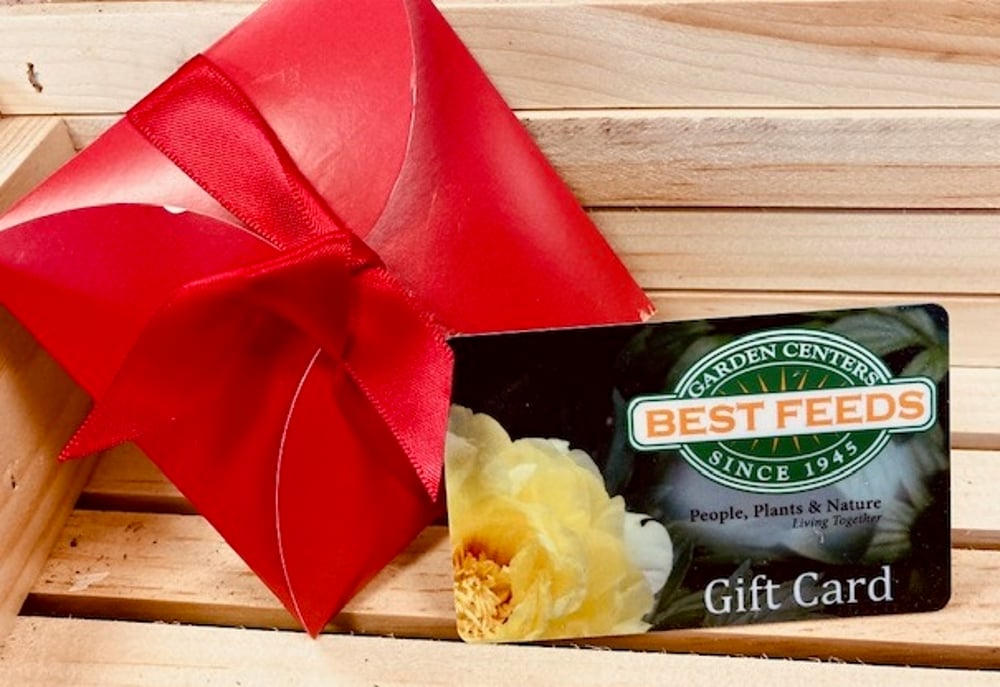 Best Feeds Garden Centers
Gift Card

Perfect for Everyone on your list
Let us help you...
Gift cards are gift giving made easy. Let your favorite gardener shop our stores. Our garden experts know our region and the plants that will grow well in our climate. We are here to make your garden a success and help you create your home oasis.
Visit one of our stores today for the best advice and quality plants.